Westfield High School


Class Of 1962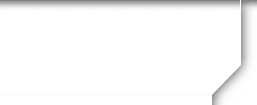 Carol Robbins
Profile Updated:
June 4, 2013
| | |
| --- | --- |
| Residing In: | Fearrington Village, NC USA |
| | |
| --- | --- |
| Spouse/Partner: | Herbert Wolff |
| | |
| --- | --- |
| Occupation: | Retired public policy consultant |
Thumbnail History:
BA in English from Bucknell University, MCP from Harvard University Graduate School of Design...lived in Boston and the Berkshires before moving to North Carolina in 1998 (summers are still in the Berkshires)...also Rome, 1964-5, and Kiev, 1994-5...married to Herbert Wolff...editor, writer, city planner and public policy analyst, mostly self-employed as PlanComm Consulting...choral music enthusiast, ice cream maven, camel collector.
Biographical Sketch:
So, summing up, from WHS I went to Bucknell. Not a good match, saved only by junior year in Rome – the first of three "luckiest decisions" I've made (so far) in my life. Italy altered my outlook, interests and values: I came back with tolerance and curiosity that never percolated in my Westfield years. Guess we all grow up at different times….

Quite naturally, then, Boston became home after college. I was active sometimes in things feminist and anti-war, albeit employed as a writer and editor in the corporate world (big insurance companies, yet). I went back to school full-time in 1972 – two terrific years at Harvard and MIT – for a city planning masters. Jobs followed with the Boston Redevelopment Authority and Mayor Kevin White's office. In 1976, the second of those big decisions happened: I married Herb Wolff.

The following year, each of us went on our own professionally – video and communications for Herb, public policy for me – and somehow survived the perils of self-employment for the next three decades. My consulting involved mostly HUD studies on housing, economic development and land-use planning, and serving as staff to national task forces on community and social policy issues.

With Reagan's election, my services were, well…not much in demand in Washington. On to career reinventing. I coauthored with Herb "The Very Best Ice Cream and Where to Find It," which catapulted us into features in "People" magazine and every food or travel publication you've heard of; there were TV and radio appearances on Good Morning America and scores of other programs, and a contract with Warner Books. We became columnists, spokespersons and consultants for the dairy industry, milking (sorry!) this through the 1980s. A whole lot more fun than policy-wonking. The intent was to launch a publishing empire – but our second book, "The Very Best Mexican Restaurants and Where to Find Them," ended that dream.

After a decade in our brownstone in the South End, then a "transitional" Boston neighborhood, we relocated to western Massachusetts: the Berkshires, where weekends at a stone cottage on a little pond had been getting longer and longer over the years. We bought a Victorian in Great Barrington, population 8,700; our consulting businesses proved portable, even in those pre-Internet days. I got to play Nellie in a production of "South Pacific" and sang every summer with Berkshire Choral Festival. (It would have been a lot more bucolic if we hadn't gotten ourselves elected to local public offices, a life lesson that comes with a "never again" attached.)

In 1994, back doing public policy work again, I was asked to head a USAID project in Ukraine – the third of those lucky life-changing decisions! Typical of US assistance (well-meaning but arrogant) to new nations after the Soviet Union's break-up, my charge was to privatize ALL their land and housing, after 70 years of Communism. I accomplished no such thing in 16 months, of course, but we made headway…and the 20 or so Ukrainians working for me went on to good jobs. Meanwhile, Herb wrote and directed videos in support of various USAID initiatives, returning afterwards for yet more work. We loved living in downtown Kiev – our flat was two blocks from the Independence Square you saw on TV during the 2005 Orange Revolution – and still have very strong connections as well as memories from that time.

Since Herb is 15 years older, it was easy to drift from our overseas residency toward retirement – first in the Berkshires and then, in 1998, resettling in the lively Triangle (that means Raleigh-Durham-Chapel Hill) area of North Carolina. We've kept that stone cottage in Becket, MA…a great solution to the problem of saying goodbye to treasured Berkshire places, activities and people, and to dealing with NC summers.

Choral music has been a big focus since moving south. I still sing, and in 2002, I founded TriangleSings, a regional choral website, and the Youth Pro Musica Fund at our local community foundation. I handed over the website to new management in 2013, but the fund remains active, aimed at getting kids, especially disadvantaged youth, involved in ensemble singing. I'm also involved with the school I went to in Rome (now the oldest and largest American study abroad program).

Herb and I have managed to travel outside the U.S. at least once a year since our Morocco honeymoon – though it was close a couple times, speeding over the Canadian border for New Year's Eve. Our other passions are opera, classical, show and bluegrass/folk music; occasional social and political causes; wine; small gatherings with friends. Herb is in charge of summer theater reviews for WAMC, the Berkshires' NPR affiliate, so we're as busy there as in NC. I can't leave out our addiction, since 1985, to golden retrievers, currently met by Diva, our third (her predecessor was the toast of Kiev, as Ukraine's first-ever golden).

Naturally, life has included downs as well as ups. One house was hit by a tornado, another by a flood and later lightening. Herb's son from his first marriage suffered brain damage when a drunk driver plowed into his car, though now manages on his own. My parents, who resettled in Virginia, died within two months of each other. Both Herb and I are cancer survivors, with his surgery more recent and far more complicated than mine; we're now free of the disease.

Overall, I'll echo the title of Herb's e-book memoir (at the risk of shameless promotion: http://verybestpublishers.com/portfolio-...dean-the-first-year/): "Wait! I'm Not Finished." So much more to do…we hope!
Gerry will be remembered -- and thanked eternally -- for his devotion to our school, history and classmates. So very sorry to learn that he died in January. He was responsible for not only the drudge of keeping the mailing list, but the success and whirl of the best 50th anniversary possible. Great job, old friend!
Think of you a lot, Sindy. Happy # whichever today. Hopefully we'll reconnect at another mini-reunion: I'm working on Asheville in April.
Happy 73rd (or 72nd)! With continuing thanks for keeping all us alums together --
Carol
Finally, you're catching up with me! Hope you celebrate in style, and let us know your new email address. (The gang has been trying to relocate you for almost a year now, just getting bounces.) sending love...