Westfield High School


Class Of 1962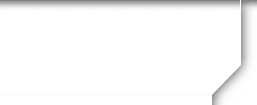 Margaret Miller Canepa
Profile Updated:
September 15, 2012
| | |
| --- | --- |
| Residing In: | Southport, ME USA |
| | |
| --- | --- |
| Spouse/Partner: | Giovanni P. Canepa |
| | |
| --- | --- |
| Children/Grands: | Luke Weinstock, born 1977, Carla Canepa, born 1986 |
Yes! Attending Reunion
School Story:
School of Visual Arts 1962 - 1964
Pratt Institute, 1070 1973
Hunter College, NYC 1985 - 1987
Thumbnail History:
I am a painter living in Southport, Maine from May to October, and in Genoa, Italy during the winter. My work can be seen in three galleries in Maine, and is exhibited in outdoor art festivals in Brunswick, Portland and Boothbay Harbor during the month of August.

Visit the The Maine Art Gallery in Wiscasset, The Boothbay Region Art Foundation in Boothbay Harbor, and Saltwater Artists Gallery in Pemaquid Point, Maine.
Biographical Sketch:
This is the bio that appears on my website (www.margaretcanepa.com)

At the age of three, after the war, our family settled in North Haven, Connecticut, where we remained until I was fifteen. Growing up as one of six children in a small suburban town had many advantages: a supply of available friends to play with, woods, ponds, muddy backyards and sandlots for wandering and exploring.

Both my parents were creative people, but they had little time to develop their skills. My father was an engineer for IBM and my mother a housewife, raising four girls and two boys, who also found time to play piano and sew most of our clothes. There was no television in our house until I was almost eight years old, so we were frequently kept busy with various creative projects. There were always materials for various projects around the house and a sewing machine was frequently in use. We made extensive use of our local library and read constantly. We drew, and sewed, and wrote, and played music. We studied instruments and took dance lessons.

My father had a wonderful voice and we often sang songs around the piano. We wrote little mini plays and performed them for each other. We dressed up in costumes which we made ourselves. We put on circuses in our backyard. The surroundings offered many possibilities for creativity. At the end of our block there was a deep woods, where we often escaped to make little clearings and arrange cozy little scenes where we gathered and told stories. In winter, the snows provided another canvas to draw on or shape. Every one of us studied an instrument at one time or another during those years. I was interested in clarinet and piano. Surely this focus on entertaining ourselves with varied and diverse projects and interests has stayed with me all my life and was definitely a formative influence on my later interest in the arts of all kinds.

When high school in Westfield, New Jersey was finished, I headed straight for New York City, where my dreams of living since the age of twelve were realized. My romantic notion of the starving artist in a Parisian garret was found on the lower east side of the City while attending the School of Visual Arts and working in various jobs to survive. In those early years, some jobs were mundane, some more exciting and creative. New York City in the 60's was a vibrant beat scene with poetry readings, jazz artists and folk singers in dark coffee houses. Dabbling in many areas, from costume and prop design for theater, to leather shops making sandals and bags, and freelance clothing design for the crazy and wonderful boutiques of that era, made for a rich and exciting life.

After returning to school, in 1972, and earning a degree in Art Education at Pratt Institute, I was hired by an alternative high school in the New York City school system as an art teacher. When that job ended, I decided to start my own business designing hand painted clothing and scarves using batik and direct painting methods.

In the following years, while raising two children, I earned a masters in teaching ESL (English as a Second Language) at Hunter College in New York City. After nine years of teaching at the American Language School of New York University, our family moved from the city of my dreams to two different and equally wonderful places: Genoa, Italy and Boothbay Harbor, Maine. My time is divided equally between these two places.