Westfield High School


Class Of 1962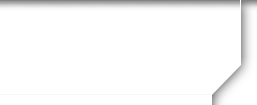 Bucky Nickau
Profile Updated:
April 16, 2012
| | |
| --- | --- |
| Residing In: | upper saddle river, NJ USA |
| | |
| --- | --- |
| Spouse/Partner: | Barbara Nickau |
| | |
| --- | --- |
| Military Service: | army 1969 |
Yes! Attending Reunion
Thumbnail History:
will write under BIO
Biographical Sketch:
Wow, sorta tough to get some 50 years on what I have been doing. After WHS, I was fortunate enough to get accepted to Clarkson College, now a University. I took the 5 year plan and fianlly graduated in the bottom quarter of the graduating class in 1967. After that I went to work for Brown and Sharpe, a machine tool company in Rhode Island. The year was 1968 and the Vietnam war was just heating up; as a result I joined the Reserves and got sent to Ft Leonard Wood, Missouri. I was very fortunate one day when I fixed the Master Drill Sergeant's car during basic training and he asked me over for a beer. As we were sitting on his front porch he started talking about how useless the Vietnam war was and that in 20 years we will be buying clothes, etc. made in Vietnam, and that these guys dieing now...are losing their lives for nothing. I listened and for one of the few times in my life figured that this guy must know what he is talking about. As a result he got me a job in the Motor Pool as opposed to going to Vietnam.

I developed a great relationship with this Master Sergeant as he was amazed that I was 25 years old in basic training. He could not remember the last time they had someone that old in for Basic Training. Anyway, as my duty was coming to an end, he asked me what I wanted to do and I replied "get a job back at my old company." In one breath he told me to go back to school and get my Masters. My reply was "Great..I would like that. Only one problem. I was 315 out of 336 in my graduating class and graduated with a 2.067 ....Not exactly grad school material." His reply...."Just get me the phone # of the DEAN."

I guess one thing I learned is that the world revolves around connections. Because a week later I received a note that I was accepted in the Masters program at Potsdam State in Potsdam, NY.

After that I taught 5th grade in Northern NY for about two years. One day I received a letter from the Wandell School in Saddle River, N.J. asking me to apply for a job teaching 5th grade. My wife had had enough of the Potsdam NY scene at -35 degrees and we moved to Ridgewood N.J.

After a few years of teaching I became bored and got a summer job selling for NBC's FM station WYNY. I finally got put on staff and then from there worked for WABC, WLTW and WNEW. One day the phone rang and it was an old contact asking me if I would like to interview for a job at his station where they had an unknown that was very controversal working there. His name was ...HOWARD STERN. Well, as fate has it I was the National Sales Manager at K ROCK with him for 18 years. Let me tell you those were the days!!!!!!

I wish this column could let me tell some of my stories that were not only educational but quite entertaining. There were many classics but one time I appeared in a short venue where I was physically going over one of the guests "anatomy." Little did I know it was on TV and my phone went off the hook from some of the kids I used to teach and even some college friends and fraternity brothers.

Well for 18 years I was part of his rise of this Super Star and will tell anyone ...the guy always bailed me out when my back was up against the wall and I do mean up against the wall. What do I mean by up against the wall????...A client is paying $6,000 for a live live ad and half way thru some stripper interupts him and that is the end of the spot! Well, if you know the radio industry no one lasts in the same position for ever and I woke up one day and it was announced he was moving to Sirius Radio. I hung around for a couple of years; then one day I got called in and was told ..."time for you to retire...here is you severance!" Those were.... when I look back on it the "Golden Years." Truth be told the entertainment indusrty is like a bombing run over Berlin...sooner or later you are going to get shot down! 18 years was a good run.

That was a Thursday about 6 years ago; that following Monday I went to work for ESPN Radio selling Mike and Mike, Jets, Rangers, and Knicks and I am still there. Still have a lot of fun but don't really care to go to a Knicks or Yankees game...especailly Jets. Would much rather watch it on TV at home.

I look back now and all I can say is that LUCK and timing play an important part in anyone's life! Now let's enjoy this Reunion and hats off to Gerry and Bob who have worked so hard on this!!!!!!
Posted on: Nov 10, 2014 at 4:33 AM